An Animal Sanctuary and Agricultural Awareness Educational Retreat Space is Coming Soon!
We are working towards an Animal Sanctuary and Educational Retreat Venue off the coast of California. This site contains our vision and goal of what we want to share with you.
---
The Inspiration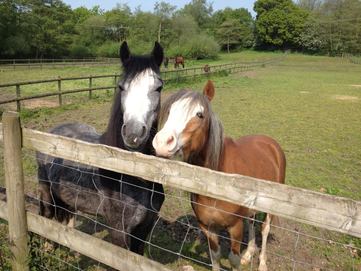 The drive up and down Highway 1 between Northern and Southern California is very special to me. I used to drive it frequently and loved the drive. I loved the views of the ocean and the clean air. I loved the breathtaking sites from the cliffs of Big Sur and seeing the coast when you curved way out to the side from time to time. I always wanted to make this drive last even longer so I would stop at the cute shops along the way, the Cafes, the Inns, the art shops, the spas... I loved it all.

Then, you also have my love of animals. I would often drive hours out to animal sanctuaries and think how wonderful they are and how most people never get to experience them because they are located so far off the beaten track. And so then I decided, wouldn't it be great to have a sanctuary off my favorite route. Not just a sanctuary, but a venue for education as well. Not to mention the cafe too and a small place to rest your head if you need a place to stay. Currently, the sanctuary and educational venue will be the non-profit component and I am deciding whether or not the Cafe and B&B will be a separate for-profit entity. There are Cafes that are nonprofts and there are B&B's that are nonprofit, but at this juncture the nonprofit component is the Sanctuary and educational meeting forum for workshops.
---